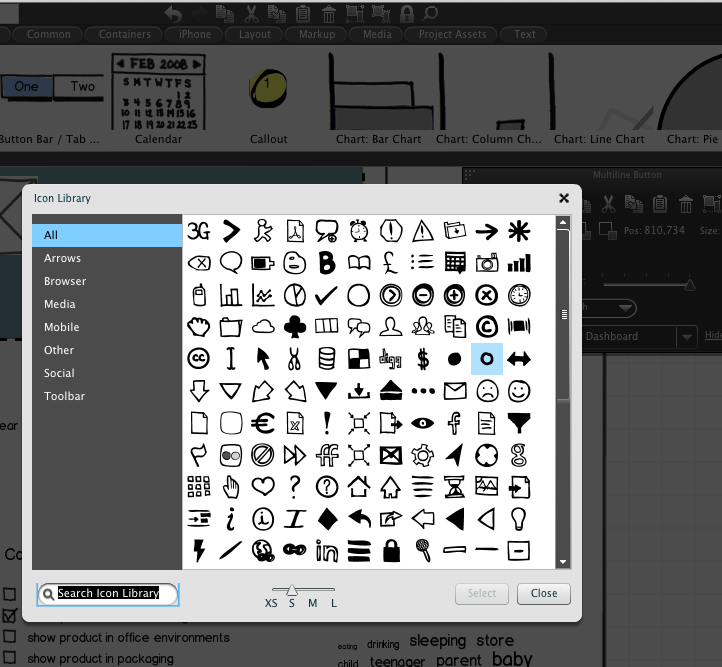 As the UX designer's place to get her UX busi­ness on, it seems only fit­ting to give a shout out to the UX of myBal­samiq. Whew.
Fantastic tool more or less, so I'll focus on my favorite part: the icon library. As some­one who gen­er­ally dis­likes emoti­cons

I find these icons to be the "bee's knees," as Coach Beast would say. They are the per­fect level of res­o­lu­tion for this level of UX work, and way bet­ter than the real thing.
Generally, I don't care for the 'sketch' image fea­ture in myBal­samiq. I wish it used more of a pos­ter­ized feel to fit with these icons. Overall though, good times, good times with sketchy icons.